The Cafeteria



First Appearance

unknown
The Cafeteria is a dining room in The College where the contestants eat meals.
There are many blue chairs, light brown tables sand colored floor, many building supportments, Big brown doors and (possibly) a long grey table.
Appearance
Edit
The Cafeteria appeared in a youtube video called: TDC Test - Mody walk (ROUGH) uploaded by the creator of Total Drama College- The Zobe. Altho it is unknown when does The Cafeteria appears on the show.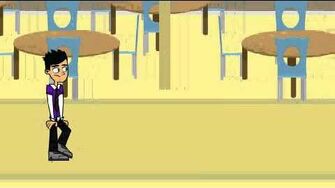 Ad blocker interference detected!
Wikia is a free-to-use site that makes money from advertising. We have a modified experience for viewers using ad blockers

Wikia is not accessible if you've made further modifications. Remove the custom ad blocker rule(s) and the page will load as expected.