Drake labeled the Rich Weasel is a student at Total Drama College.
Drake seems like your ordinary guy with blonde hair, black eyes, a sniffy shirt, a cool hat, and snazzy shoes, but he's far from ordinary. This dude can single-handedly take over the world if he wanted to, and not get blamed for it! This little dude is such a royal pain when he walks through the door his parents bow down to him.
Audition Tape
Edit
Original Total Drama College
Edit
Originally his name was Shane but later changed to Drake.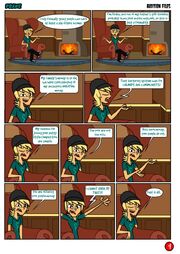 played by Greg cipes
Edit